A Science-Media Meetup for Climate Stories With Impact
September 26, 2019 @ 5:00 pm

-

8:00 pm

EDT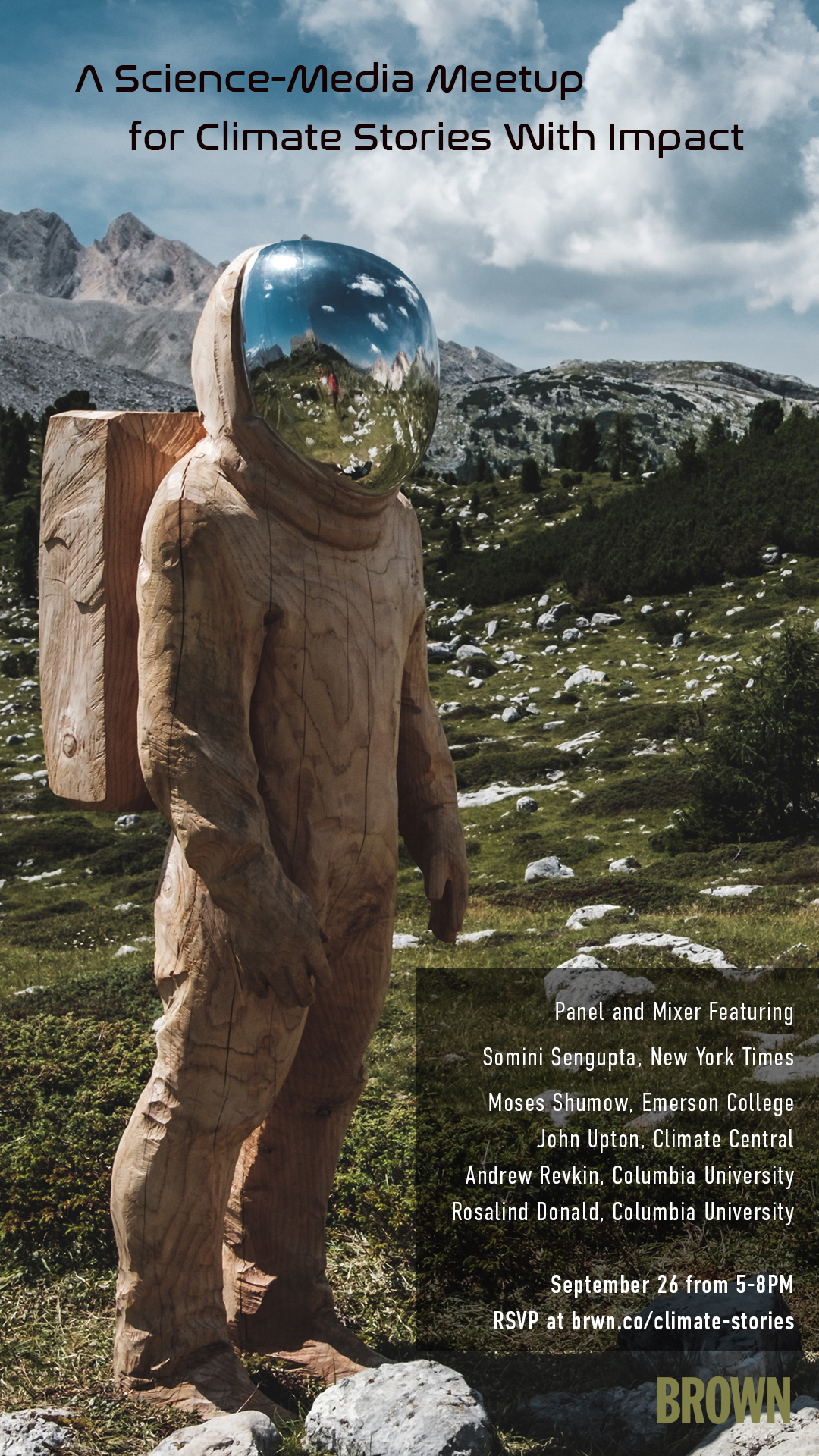 The climate crisis poses a unique challenge to journalism. It touches every part of society, from politics and business to sports and culture, yet in many situations, we barely mention it. Journalists can help to change this. There is a climate story for every beat: Facebook's new server farms are being built in the Arctic, not the desert, as the company anticipates rising temperatures; Wine regions are shifting around the world; Qualifying events for the Tokyo Olympics this summer were shortened due to the extreme heat. To meet the challenge, we need journalists with diverse expertise and perspectives to normalize talking about climate change in every part of the news.
On Thursday 26 September, in the midst of Climate Week, The Brown Institute, in partnership with the Earth Institute at Columbia University, invite you to take part in an evening event exploring new ways to convey challenges and choices around climate change with greater engagement and impact. The evening will begin with a conversation between Somini Sengupta, a New York Times reporter covering social disparities in environmental impacts, Moses Shumow, documentary filmmaker and Associate Professor at Emerson College, and John Upton, who's building partnerships between local newsrooms and Climate Central, a prize-winning data-driven climate-communication hub, to create locally-relevant stories around global warming. Together, they will help to unveil the challenges to reporting on a changing climate and how the beat might need to adapt.
Following their conversation, journalism students will mix with environmental studies and earth science researchers, PhD candidates, and post-docs to explore how to incorporate a climate angle in stories found throughout the media landscape — a crash course on how journalists can learn from and work alongside experts to better convey consequential science in ways that serve community needs. The evening will conclude with a review of the evening's discoveries and a call to action from Ros Donald, PhD candidate in Communications at Columbia Journalism School and Andy Revkin, a three-decades-and counting veteran climate journalist and founding director of the Initiative on Communication Innovation & Impact at the Earth Institute.
Register at https://climate-reporting.eventbrite.com