Last night, September 26, the Brown Institute hosted a group of journalism and science students for an evening of collaboration.
We began with a panel led by Ros Donald, a PhD student at the Journalism School studying communication of climate change in Miami. Before beginning her PhD she was deputy editor of Carbon Brief, a climate science and policy website. The panelists were Somini Sengupta, The New York Times's international climate reporter, telling the stories of communities and landscapes most vulnerable to the effects of climate change; John Upton from Climate Central, an independent organization of scientists and journalists and reporting on the changing climate and its impact on the public; and Moses Shumow, an Associate Professor at Emerson College studying the role of media in vulnerable and marginalized communities and focusing recently on "climate gentrification" and community resilience in Miami.
Andy Revkin, served as emcee. He is a three-decades-and counting veteran climate journalist and founding director of the Initiative on Communication Innovation & Impact at the Earth Institute.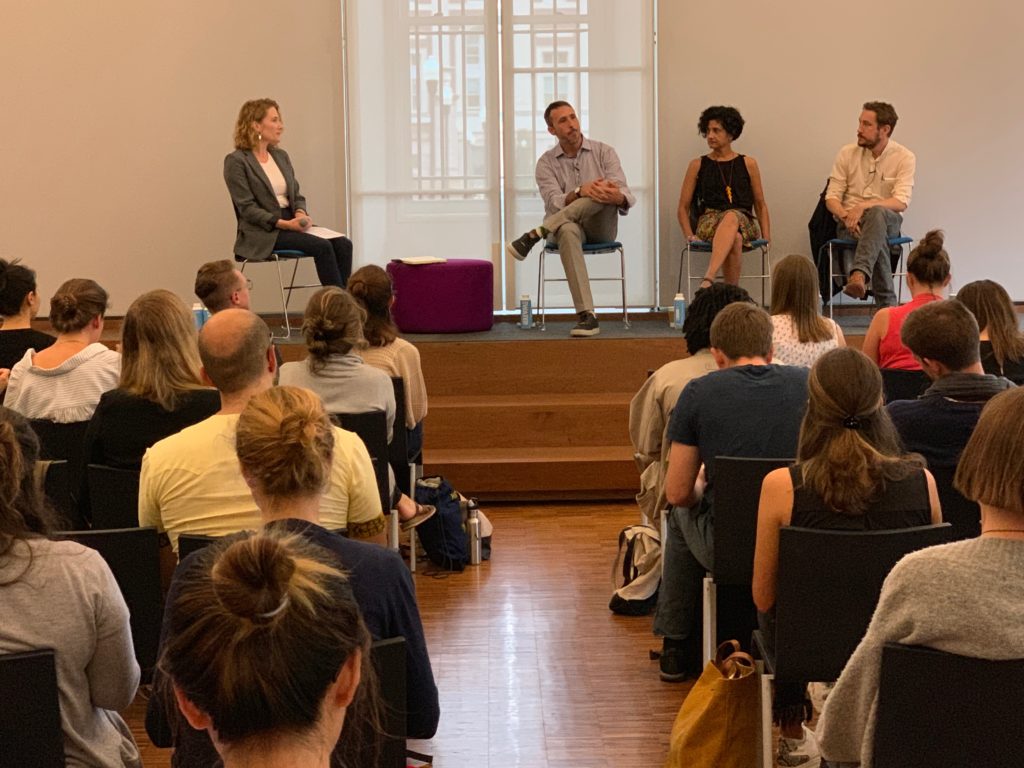 The panelists described their own experiences on the "climate beat." Sengupta explained how she sees climate change as a kind of character in her stories. She also described her approach to reporting such a difficult topic — a topic that is heavily dependent on decisions by companies and politicians "out there" but lead to devastating events "right here." She read from a few of her articles and her style is in one moment both poetic and utterly startling.
Moses Shumow studies the vulnerabilities communities face with a changing climate, emphasizing the historical, political and cultural dimensions of their situations. He wanted journalists to take a longer view of the problems facing vulnerable communities, and not report as if the issues they face have developed in the last handful of years.
John Upton described the power of interdisciplinary collaboration in addressing climate change, and telling truly impactful stories. Teams of broadcasters, data journalists and scientists work together to find angles on climate change that will resonate with the general public.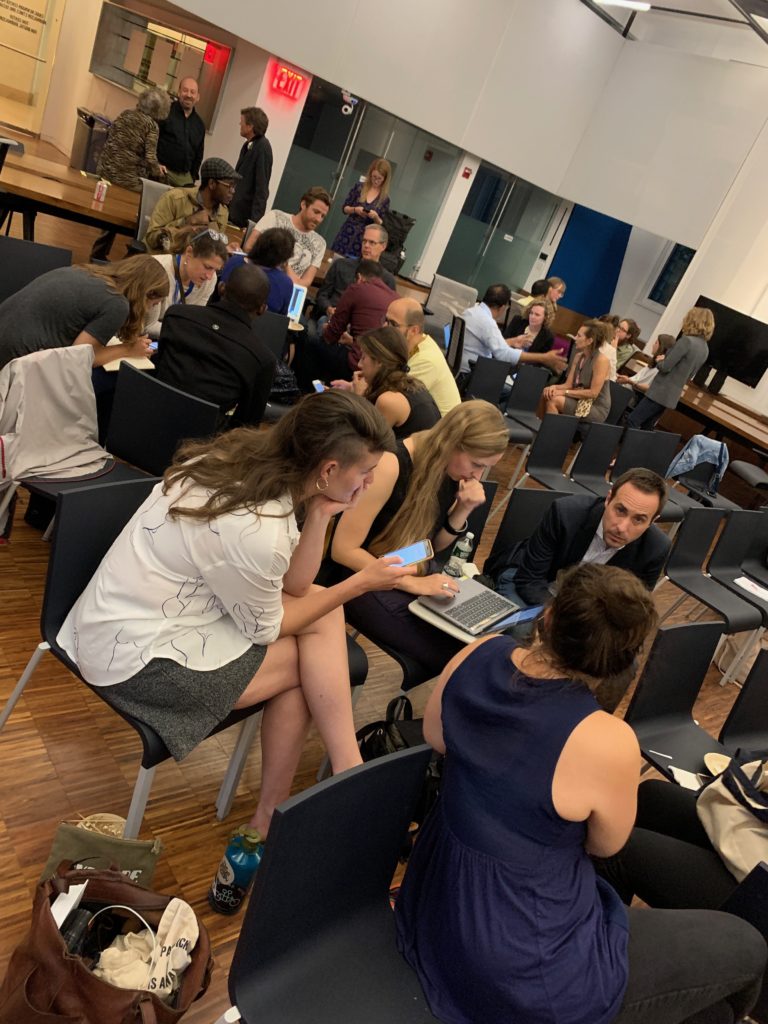 The evening ended with a simple exercise — groups of journalism and climate science students were given somewhat random news stories and asked to add a compelling climate angle. Some of the stories were difficult! When handed a Variety piece on the Emmy's, one group considered the carbon footprints of television production companies. A Bon Apetite piece on vegan ice cream led to a contrast between local, sustainable dairy products versus vegan options that rely on coconut oil. We hope that through even a simple exercise like this, we can instill a collaborative spirit around communications in both journalism and climate science.
Thank you to Andy and Ros and all of our panelists!