Lectures in Data Visualization: Arvind Satyanarayan
April 6 @ 12:00 pm

-

1:30 pm

EDT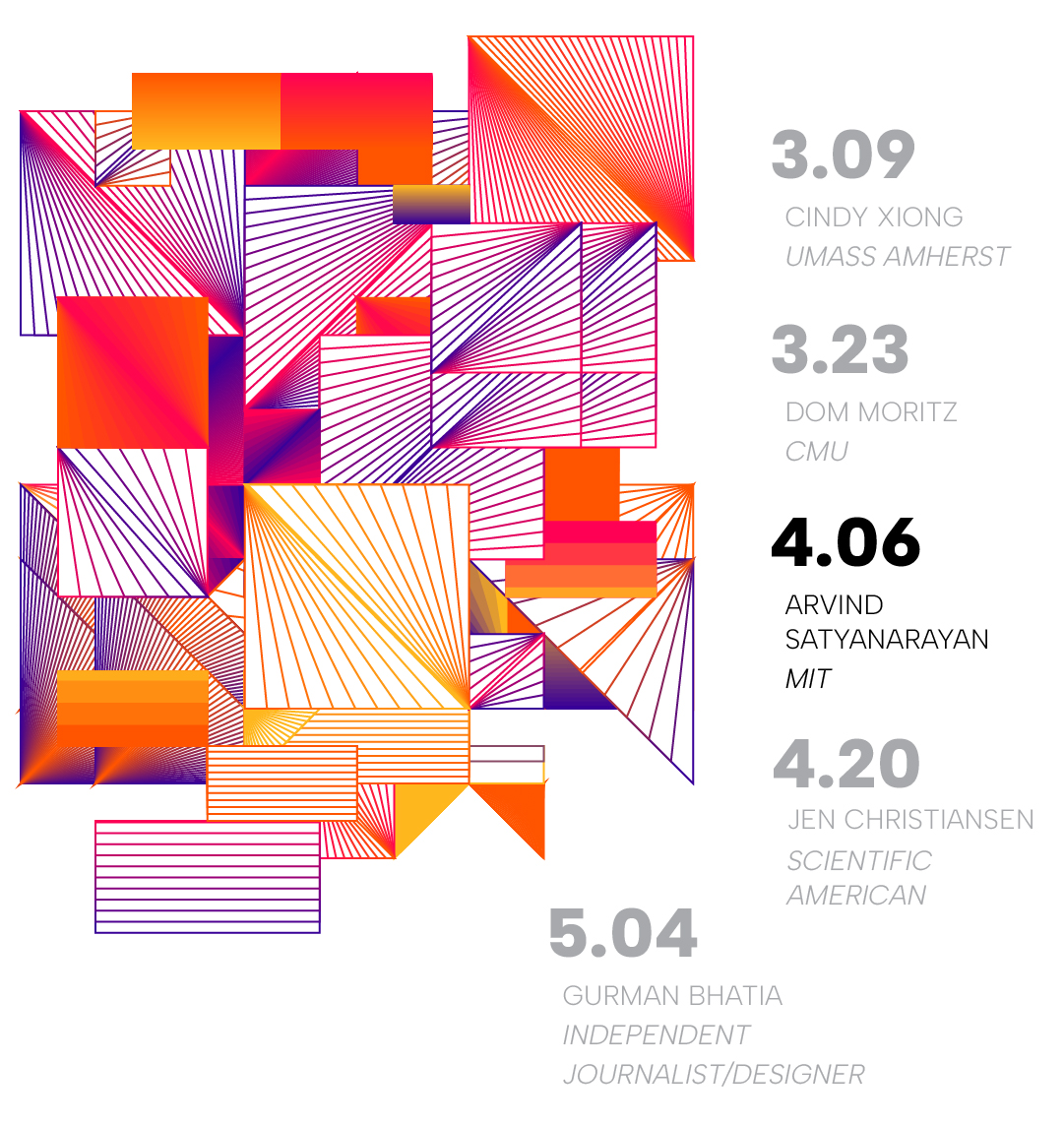 Intelligence Augmentation through the Lens of Interactive Data Visualization
The rise of large language models has brought new urgency to the future of human + machine partnerships. In this talk, I will use three research threads on interactive data visualization to better understand the balance between automation and augmentation. First, I will describe how new specifications of visual and non-visual data representations allow us to reason about visual perception and cognition. Second, I will explore how visualization can be used to bridge human mental models and machine-learned representations. And, finally, I will discuss how data visualization already exhibits an epistemological crisis of truth—one that generative models threaten to further widen.
---
About the Speaker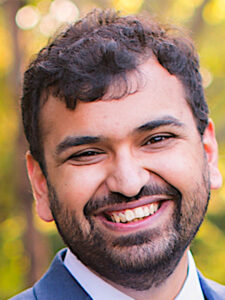 Arvind is an Assistant Professor of Computer Science at MIT, where he leads the Visualization Group at MIT CSAIL. His research uses interactive data visualization as a petri dish to study intelligence augmentation, or how do computational representations and software systems help amplify our cognition and creativity while respecting our agency?   His work has been recognized with an NSF CAREER award, best paper awards at academic venues (e.g., ACM CHI and IEEE VIS), and honorable mentions amongst practitioners (e.g., Kantar's Information is Beautiful Awards). Systems he has helped develop are widely used in industry, on Wikipedia, and in the Jupyter/Python data science communities.  Arvind received his PhD from the Computer Science department at Stanford University, working with Jeffrey Heer and the UW Interactive Data Lab.
About the Series
The Brown Institute at Columbia Journalism School, in partnership with the Data Science Institute and the Department of Computer Science, is excited to present a lecture series that delves into the art and science of data visualization. This dynamic interdisciplinary series will explore the ways in which technology is transforming how we encounter, comprehend, and create data-driven narratives. The series will take place every other Thursday over the lunch hour from March to May, and will feature esteemed experts in these fields. Over the course of a few months, we will explore the profound impact that the tools and techniques utilized in data visualization have on the stories we can tell.
The series will include five lectures, led by renowned experts including Cindy Xiong, Dom Moritz, Arvind Satyanarayan, Jen Christiansen, and Gurman Bhatia. The topics to be covered in the series are diverse and thought-provoking, encompassing the role of ML in data visualization, the design process for best representing the stories behind the data, the future of interactive visualization, and the very role tools play in our approaches to graphics. Whether you're a data scientist, a journalist, a technologist, a storyteller, or a combination thereof, this series will explore a practice that spans all disciplines. Join us as we hear from these experts and engage in interactive discussions exploring the latest advancements in data visualization and technology.
Join us for a lecture followed by a small reception, all held in the Brown Institute for Media Innovation on the entry floor of Pulitzer Hall (Journalism School). Registration required.