Susie Ibarra performs "Water Rhythms: Listening to Climate Change"
April 20 @ 7:30 pm

-

9:30 pm

EDT

Free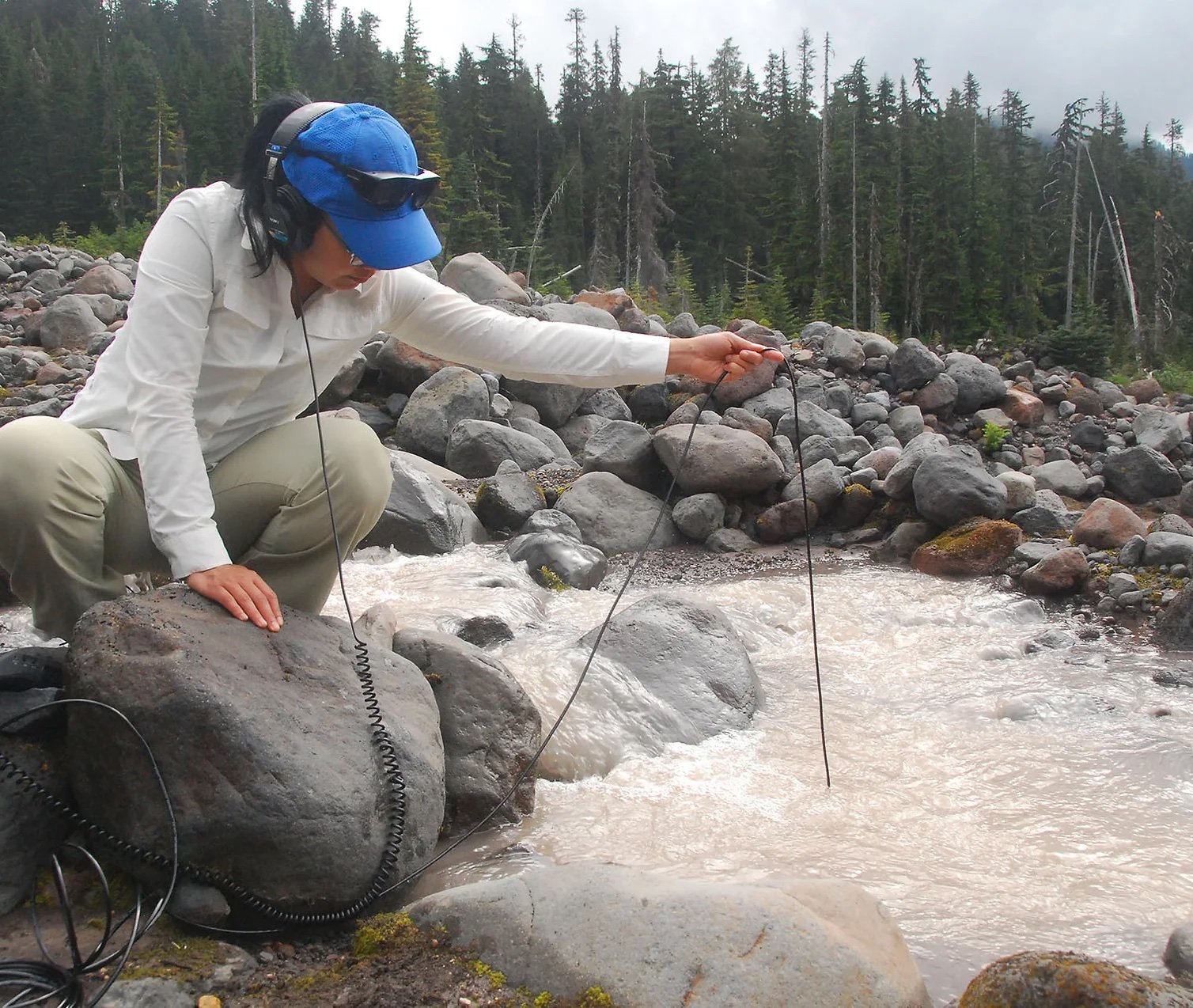 A screening and performance of composer, percussionist, and sound artist Susie Ibarra's ambitious Water Rhythms: Listening to Climate Change (2020). Water Rhythms: Listening to Climate Change is a collaboration between Ibarra and glaciologist, geographer, and climate scientist Dr. Michele Koppes, which maps water rhythms from source to sink. Ibarra's composition is derived from field recordings of five global watersheds, including the Greenland ice sheet and glacier-fed rivers of the Himalayas. It has also been installed at TED Countdown Edinburgh, Scotland (2021); ARKO Art Center, Seoul, Korea (2021); Fridman Gallery, Beacon, NY (2021); and the San Francisco Exploratorium (2022).
Presented by the Sound Art MFA Program at Columbia University School of the Arts; the Computer Music Center, Columbia University; and the Brown Institute for Media Innovation.
Susie Ibarra is a Filipinx composer, percussionist, and sound artist. She is the founder of Susie Ibarra Studio and Sound Health Habitat, a cultural studio and journal that focuses on sharing and supporting listening health practices, global soundwalks, acoustic ecology focused on climate and eco-friendly and sustainable global music practices. She created Drum Labs: Rhythm in Nature, a course and e-book through her studio that demonstrates her 6 part analysis of rhythms in nature. Susie Is passionate about supporting fresh water sources, and cultural and environmental preservation for next generations.
Ibarra's interdisciplinary practice spans formats, including performance, mobile sound-mapping applications, multi-channel audio installations, recording, and documentary. She works to support Indigenous and traditional music cultures, like musika katatubo from the Philippines; advocates for the stewardship of glaciers and freshwaters; and she collaborates with The Joudour Sahara Music Program in Morocco on initiatives that preserve sound-based heritage, support women and girls and address desert climate.
Ibarra has recorded over 40 albums as a composer and drummer and performed in events such as the London Olympics, Rio Olympics, Queen Elizabeth Hall, Carnegie Hall, MASSMoCA, Anthony Davies Hall, Sharjah Art Biennial UAE, Zamane Music Festival Morocco. She is a recipient of a Fromm Music Foundation Commission at Harvard University (2022), Foundation For Contemporary Arts Award in Music/ Sound (2022), National Geographic Storytelling Fellowship (2020), United States Artists Fellowship in Music (2019), the Asian Cultural Council Fellowship (2018), and a TED Senior Fellowship ( 2010 and 2014).