Alternative Capturing Techniques for 3D Storytelling
May 3, 2018 @ 1:00 pm

-

4:00 pm

EDT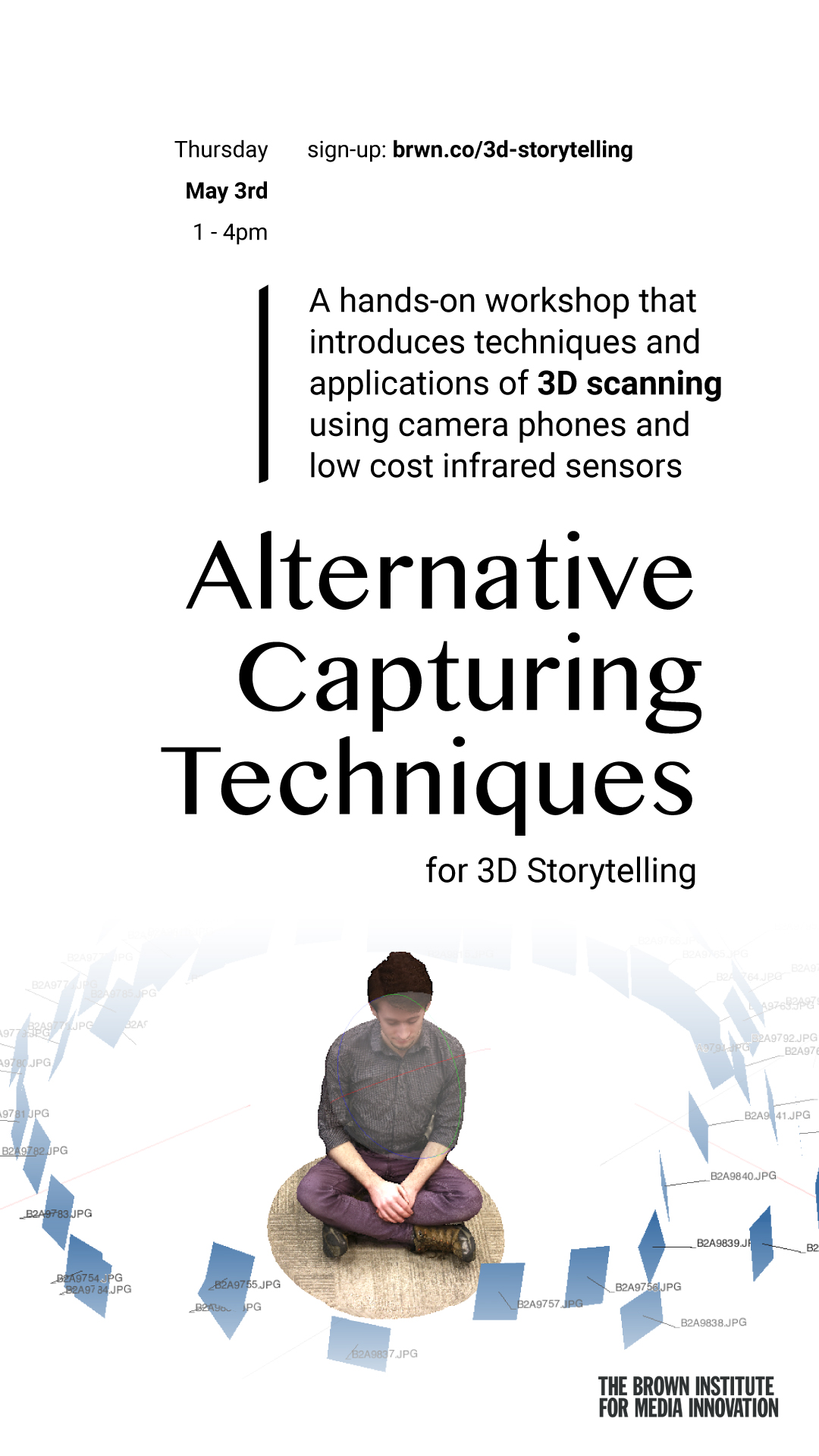 The Brown Institute is pleased to announce another training session related to Augmented Reality (AR) and Virtual Reality (VR) — this one is brought to you by our own Rosalie Yu.
Alternative Capturing Techniques for 3D Storytelling
What can our phone cameras capture besides 2D images?

How can you reconstruct a world in 3D using these images?

How can these alternative capturing techniques add new dimensions to your stories?
3D scanning has already proved to be a useful tool in a variety of fields such as urban planning, museum archiving, game design, landscape surveying, and forensic documentation. As the technology continues to progress and enter new fields, new applications for the technology continue to emerge, as well. Techniques such as photogrammetry* have already been used for storytelling in AR, VR, and even physical media such as 3D prints.
In this workshop, we will introduce students to the techniques, affordances, and future promise of 3D scanning. You will learn to use your camera phone and low cost infrared sensors to create 3D models for immersive visual experiences. No prior 3D experience is required to attend.
The workshop will take place on Thursday 5/3 from 1pm to 4pm.
Bring your own object and we will turn it into a 3D digital model. You will walk away from the workshop with:
a basic understanding of the hardware and software for photogrammetry and infrared technology

a workflow to use browser (SketchFab) and AR platforms for hosting and annotating 3D assets.
To sign up, please fill in your information at this link and contact Rosalie (hy2514@columbia.edu) if you have any further questions.