3D reconstruction with Photogrammetry
April 7, 2021 @ 9:00 am

-

11:00 am

EDT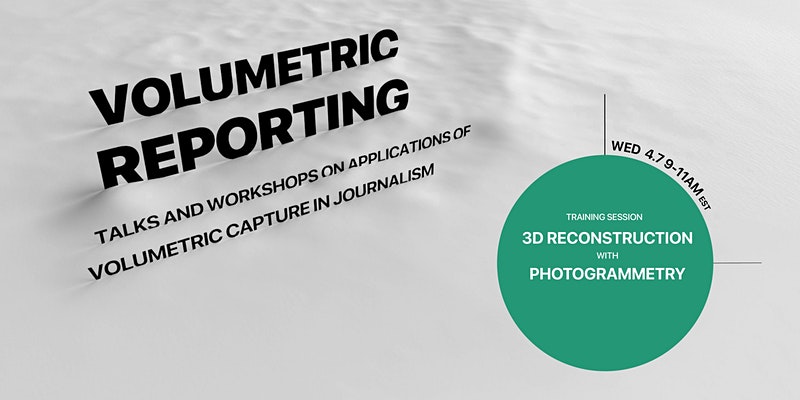 The Brown Institute is pleased to announce the launch of Volumetric Reporting, supported by a Provost Teaching and Learning Grant for Emerging Technology, a seminar and training series which will explore the affordances of volumetric capture and its applications in journalism. The series will begin with talks by Francesca Panetta, formerly of The Guardian and the MIT Advanced Virtuality Lab and Shourideh C. Molavi of Forensic Architecture — who will introduce applications of volumetric capture for reporting and storytelling. Talks will be followed by two workshops introducing students to the technology and then creating 3D spaces from images using photogrammetry.
3D reconstruction with Photogrammetry
In this session, we will learn the basics of Photogrammetry – a method used to take measurements and calculate depth using images captured with any camera, including the ones on your smartphone. Photogrammetry can be used to reconstruct objects large and small – from a plate of food to a terrain captured using a drone. We will cover guidelines for photographing an object, and then use the software Agisoft Metashape to process an example. The exported object can later be used for immersive experiences in Augmented or Virtual Reality or embedded into a written article on the web.