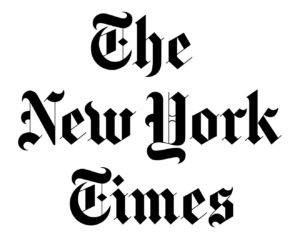 Details
Position Type: Full Time
Duration: June 1, 2019 – August 31, 2019
Compensation: $15,000
Location: New York Times Building, NYC
Application Deadline: April 7, 2019 at 11:59PM
Apply: brwn.co/fellow19
Description
The New York Times R&D team is exploring ways of conveying the provenance of journalistically-sourced information using blockchain technologies. NYT R&D believes that users who have insight into how information was obtained and distributed by responsible publishers across the internet — say, their Facebook newsfeeds — will be better informed in identifying and making sense of mis/disinformation.
Over the summer, NYT R&D are running a pilot project focused on photojournalism, to better understand the user desire around such an offering as well as the level of complexity to implement this solution across the publishing ecosystem. The NYT R&D Research Fellow can embed in any combination of ways: to aid in building the proof-of-concept itself, to help explore journalistic test cases that help pressure test the system, or to design and validate potential user experiences. An ideal candidate has a technical background and a working understanding of applied blockchain solutions. Applicants must be current students or 2019 graduates of Columbia Journalism School.
Apply
Apply via Columbia Journalism School JobNews. Application requirements include: (1) one-page résumé; (2) cover letter addressed to The New York Times R&D Internship Selection Team; (3) names and contact information of three references (2/3 should be CJS Faculty); (4) links to three work samples. In your cover letter, please describe any special experience relevant to the position and/or skills in data, visualization, or product development. For references, list as a separate cover sheet.
Please make sure that you have a correct email listed on JobNews. Your application confirmation will be sent to this email. Contact Career Services immediately if you applied but didn't get a confirmation. If you do not follow-up, we will be unable to consider your application after the deadline passes.