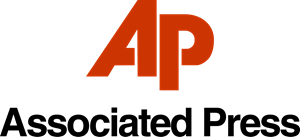 Details
Position Type: Full Time
Duration: June 1, 2019 – August 31, 2019
Compensation: $15,000
Location: AP and NewsDay Offices, New York
Application Deadline: April 7, 2019 at 11:59PM
Apply: brwn.co/fellow19
Description
The Associated Press and Newsday seek students (2) for a project that assesses the opportunities to deliver more education news to New York residents leveraging story automation and carefully curated local data. Students will work with journalists from AP and Newsday to evaluate the natural language generation tools needed to produce stories at scale, surface patterns that help journalists tell accountability and impactful stories, and build prototypes as warranted. Students can work in AP and Newsday newsrooms.
They must be reasonably fluent in a programming language for data manipulation — R and Python are fine examples. They must also be skilled at reporting and writing, with some experience and interest in using data to find and tell stories. Applicants must be current students or 2019 graduates of Columbia Journalism School, the Data Science Institute, or Computer Science. For applicants outside of Columbia Journalism School, please apply by emailing the Brown Institute at browninstitute@columbia.edu with subject line 'AP Fellow Application'
Apply
Apply via Columbia Journalism School JobNews. Application requirements include: (1) one-page résumé; (2) cover letter addressed to The Associated Press Internship Selection Team; (3) names and contact information of three references (2/3 should be CJS Faculty); (4) links to three work samples. In your cover letter, please describe any special experience relevant to the position and/or skills in reporting, editing, data, visualization, or product development. For references, list as a separate cover sheet.
Please make sure that you have a correct email listed on JobNews. Your application confirmation will be sent to this email. Contact Career Services immediately if you applied but didn't get a confirmation. If you do not follow-up, we will be unable to consider your application after the deadline passes.
About
About the AP: The Associated Press is a global news agency with journalists reporting from more than 250 locations. A cooperative whose members include 1,300 U.S. newspapers and broadcasters, AP's data journalism includes a data distribution platform that helps members localize data-driven national stories for their communities. AP is an industry leader in using automation technologies. In 2019, it will generate roughly 40,000 business and sports stories using NLG templates.
About Newsday: Newsday Media Group serves Long Island communities with print (daily circulation: 197,026) and digital news (3.9 million monthly uniques). It also operates NextLI, a platform which uses data and original reporting to help Long Islanders discuss their region's civic life.