Points Unknown – Python 04
December 6 @ 8:00 am

-

10:00 am

EST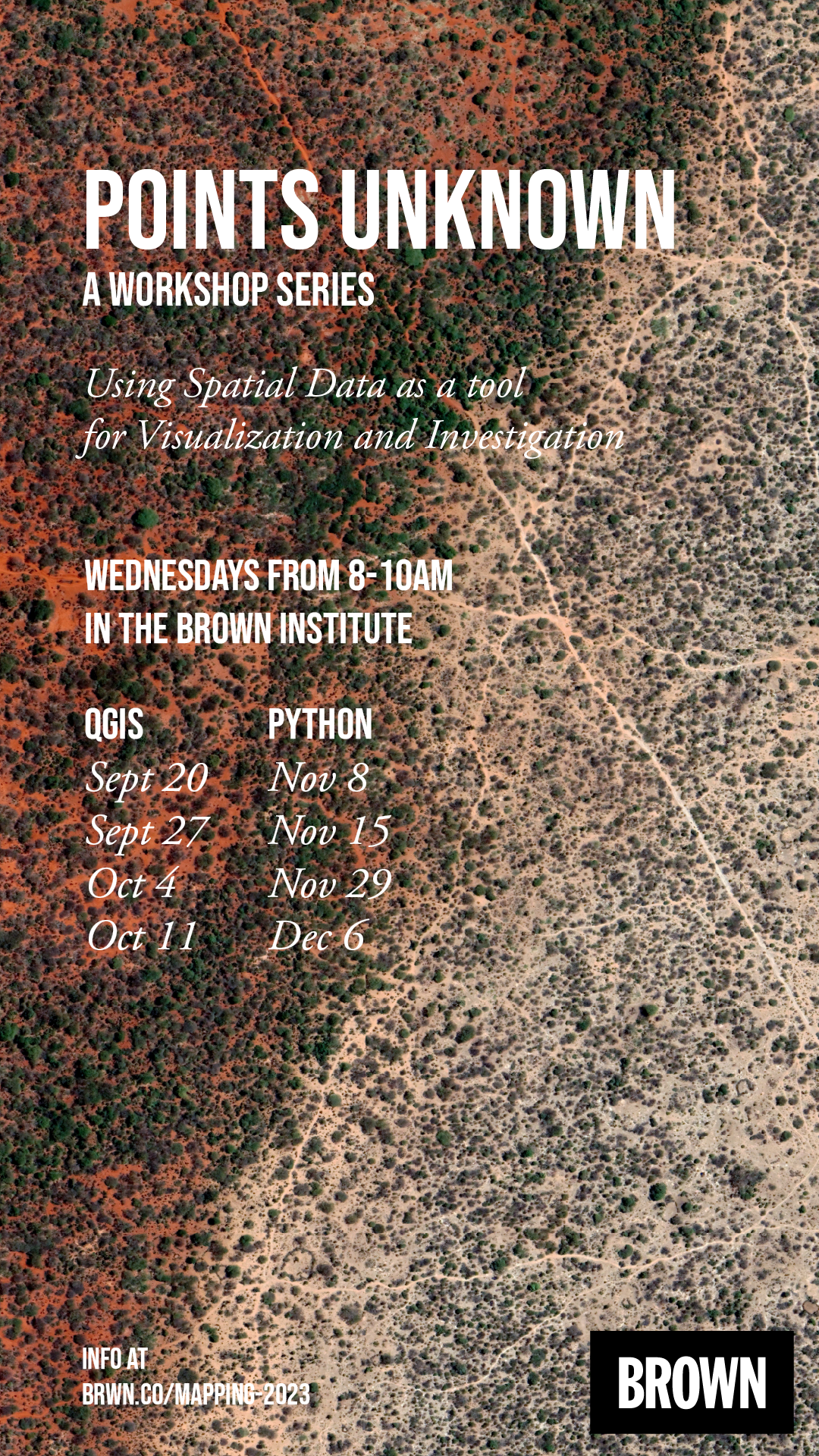 Points Unknown, a workshop series designed for journalism students, is an eight-week series to introduce students to spatial investigative and visualization techniques. News unfolds in places and every newsworthy event is shaped by the details of location. Those details might include the specifics of a neighborhood as it is today or of the history leading to its current configurations. Alongside the development of web technologies, journalistic organizations have incorporated web-based maps to enhance reader engagement with stories. But these interactions haven't always been easy to produce. Points Unknown will train journalism students in GIS and mapping techniques to analyze and visualize spatial information.
The workshop will take place every Wednesday morning from 8-10am, and it's organized into two main parts. The first four weeks will be dedicated to GIS education using QGIS, a point-and-click interface that provides a foundational understanding of spatial data analysis and its correlation with news events. No experience is necessary to participate in this program. This hands-on workshop will allow participants to recognize and visualize geographical patterns that often play a vital role in news reporting. The following four weeks will shift focus towards more reproducible mapping techniques, taught exclusively in Python, where participants will delve into scripting and automation to conduct spatial analysis and visualization. Basic Python experience is required and students should have familiarity with the Pandas library.
Bagels will be served for those able to get out of bed in time, and attendees are invited to bring their beverage of choice. Hosted at the Brown Institute in Pulitzer Hall, this recurring workshop series offers not only a theoretical understanding but also practical skills that will elevate the participants' approach to journalism.
Register at https://brwn.co/map-registration
For more information, write mkrisch@columbia.edu.